Snow Tours
Snow Tours are self-guided rides that showcase some of our province's best riding experiences and well-known snowmobiling regions. Each Snow Tour is a route carefully planned and maintained by its participating OFSC district (note: actual distances may vary slightly due to trail changes). Snow Tours are laid out on trails that are well mapped, well marked and have good access to services.
Check back regularly, we will be adding more tours as they become available!
The full list below is arranged by Region with links to maps & ride info from each Snow Tour.
SUN & WIND TOUR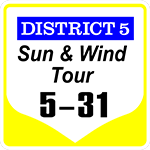 MORE INFO
Located west of London
OFSC DISTRICT 5
Farms, fields, forests and lake effect snow…this 159-km loop on easy-riding trails provides several convenient staging areas to start your day trip through some of Southwestern Ontario's prettiest farmlands and vibrant villages.
TNT TOUR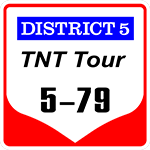 MORE INFO
Located between London and Woodstock
OFSC DISTRICT 5
This laid-back 149-km day loop takes riders through the heart of Southwestern Ontario dairy country and south of Highway 401 into Amish settlements and Ontario's main tobacco belt, providing an interesting diversity of landscapes and sights.