5 Alive Tour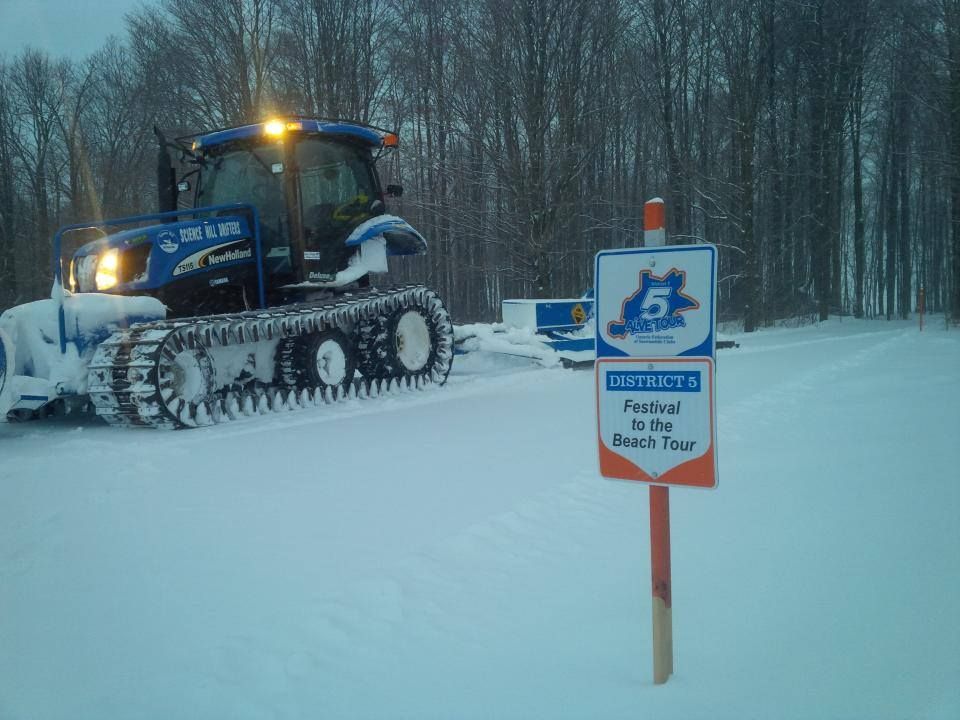 Located North of London
OFSC DISTRICT 5
When lake effect snow blows off Lake Huron, Southwestern Ontario delivers some of this province's most exciting and fun-filled riding through wide open farm country on the 420-kilometer, multi-day "5 Alive Tour" loop.
Northern Corridor Adventure Tour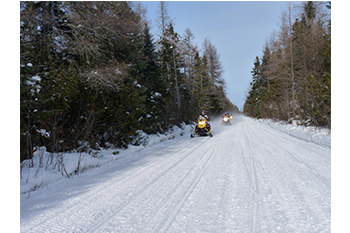 Located between Cochrane and Hornepayne
OFSC DISTRICT 15
This 1,645-kilometre odyssey across TOP Trail A takes in all five of OFSC District 15's outstanding loops, plus many charming and hospitable Francophone communities in the ultimate Northern Corridor Adventure, including Ontario's best trails and longest riding season!
Hastings Highland Tour
Located in Apsley - Bancroft Area
OFSC DISTRICT 2
Ride the 248-km Hastings Highland Tour's unique double loop configuration, including many old logging roads and rail beds that run through the snowy hinterlands of beautiful eastern Kawartha Lakes cottage country.
NWOSTA Wilderness Loop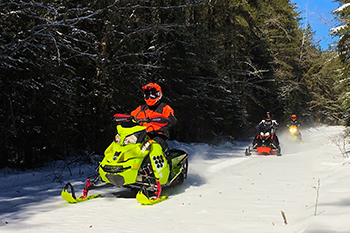 Located between Atikokan and Kenora
OFSC DISTRICT 17
With access points near both the U.S. and Manitoba borders, this multi-day, 906-km circle tour is the ultimate Northwestern Ontario sledding adventure, connecting many snowmobile-friendly communities as it winds through the forests, hills and lakes of the majestic Canadian Shield wilderness.
OTTAWA VALLEY RIVER LOOP

Located in Ottawa (Following the Ottawa River)
OFSC DISTRICT 1, and DISTRICT 6
The Ottawa Valley River Loop offers snowmobilers the opportunity to capture a favorite piece of our diverse region and lifestyle along the Ottawa River. The loop is approximately 500 km (311 miles) of pure sledding as you ride into an atmosphere of warmth and camaraderie associated with our snowmobile friendly communities.
RAN (RIDE AROUND NIPISSING) TOUR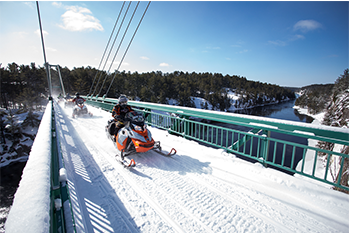 Located in North Bay - Lake Nipissing Area
OFSC DISTRICT 11
Ride across Ontario's two largest snowmobile bridges and the Loring deeryards on the 412-km RAN Tour that loops through the Pre-Cambrian Canadian Shield surrounding scenic Lake Nipissing, while visiting charming backcountry villages.
RAP (ROUND ALGONQUIN PARK) TOUR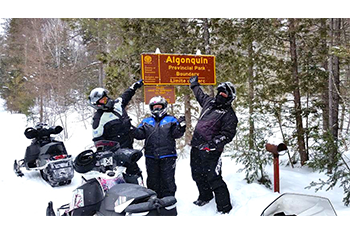 Located North of Ontario's Cottage Country
OFSC DISTRICT 6 and DISTRICT 11
As the granddaddy of Ontario tour loops, the popular 708-km RAP Tour circumnavigates the world- renowned Algonquin Park with a multi-day adventure odyssey that showcases a wide variety of scenery, terrain and riding styles.