It was a beautiful sunny day with a crisp chill in the air. We loaded the snowmobile in Cambridge and headed to Elmira to ride the OFSC trails. It was my first time riding in that area and my son's, Jackson, first time out on the trails.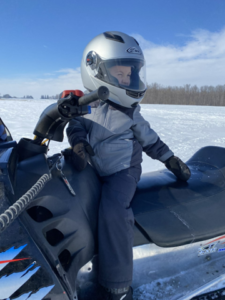 We completed a 150km loop, stopping in St. Clements and then back to the Elmira Snowmobile Clubhouse to warm up.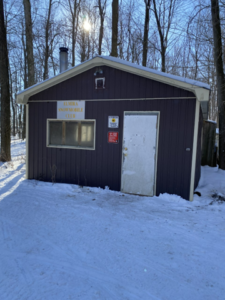 We were met there by a father and his daughter, who was also on her first ride! We all sat by a warm, open fire, cooking hotdogs, sipping hot chocolate, and chatting for quite some time before we decided to head back out.
Jackson finished the ride early and ended up in a deep sleep for the last 30km. I'll never forget the smiles, excitement and memories we made that day and look forward to many more out on the trails this season!
Story and Photos Provided by: Shane D.