iGRIP SCREW IN STUDS

Your control and sled handling can get a huge boost if your machine's track always gets a firm hold on those slippery hard-packed snowmobile trails, slick hills and icy crossings – and that's what iGrip is all about.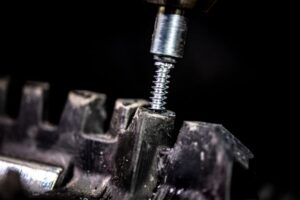 iGRiP has been developing, manufacturing, and providing the best screw in traction aids since 2015, right here in Canada where trail surface conditions are constantly changing. The advantages iGRiP provides both in safety and performance are numerous, such as increased traction and surface adherence, and improved handling control and braking ability on every frozen surface or incline. iGRiPs are also surprisingly light weight, delivering less rotation mass for increased performance and a considerable reduction in vibration.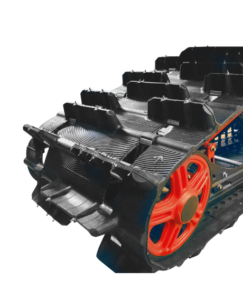 Moreover,  iGRiP snowmobile studs are exceptionally user friendly. Their kits come in various quantities, with instructions and installation tools provided. These self-threading studs install easily on new or used tracks and are removable if needed, adapt to predrilled track lugs, and are designed to outlast the life expectancy of your track. Made of hardened steel, zinc coated and equipped with Tungsten carbide inserts, your iGRiP screw in studs will stand up to your toughest winter riding.
Learn more about iGRIP here.