I met my beautiful wife when we were both 16 years old. I knew she was the one right away, and we both said our vows at the young age of 23. We will be celebrating our 40th anniversary this September!
We started sledding with my family when I was a teenager up in Muskoka at my parents cottage. Naturally, once we had children, they followed suit. I guess the motion of the sled was so soothing for my girls that they both would end up falling asleep on rides with us when they were little. Once they turned 12, you bet they both raced to get their snowmobile license and begged us for to purchase sleds for them.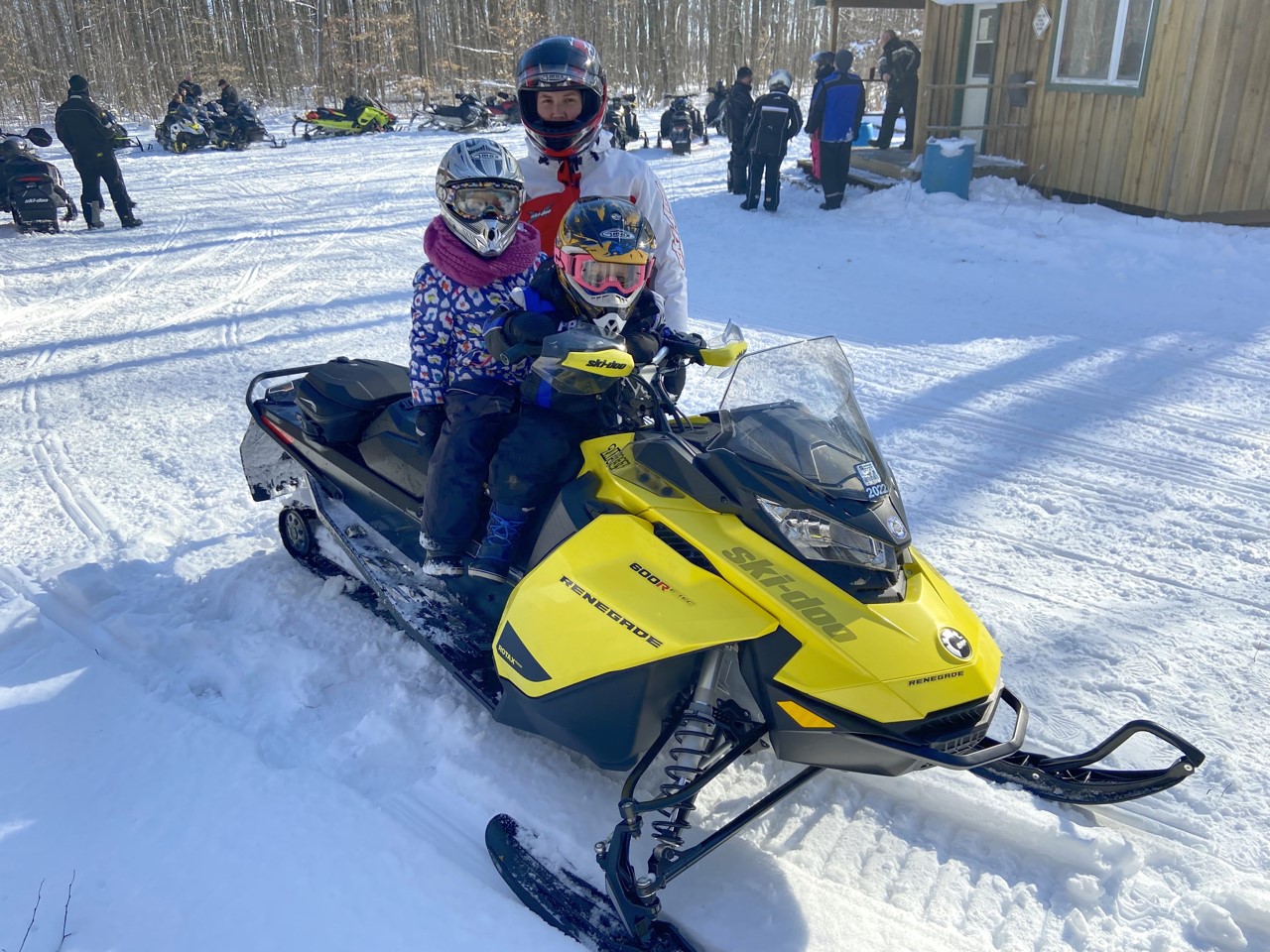 For a number of years, we were maintaining and operating 4 sleds because we wanted to ride individually as a family. We've always enjoyed sledding together. Fast forward…our girls are now married and have their own children who have taken up snowmobiling and absolutely love it! I bought them a Mini Z to use around our property and have another Mini Z 120 on the way. Just last week, we spent 4 days in Gravenhurst, riding a loop to Bala, across Port Sydney, and down to Bracebridge. We love going on day trips and this was the first ride in a long time that we were able to getaway together.
I can't wait to see where our next family adventure takes us.
Story and Photo Provided by: Garry