My husband is an avid snowmobiler, so naturally, I have also taken up this wonderful winter activity. The past several years have been jammed-packed with snowmobiling in Erin, Orangeville, Timmins, South River and Muskoka, to name a few.
I am a nurse, so in recent years it seems to get more difficult getting out on OFSC trails. Being able to snowmobile on weekends with my family has been one of my life's greatest joys, especially during the darkest days of this pandemic.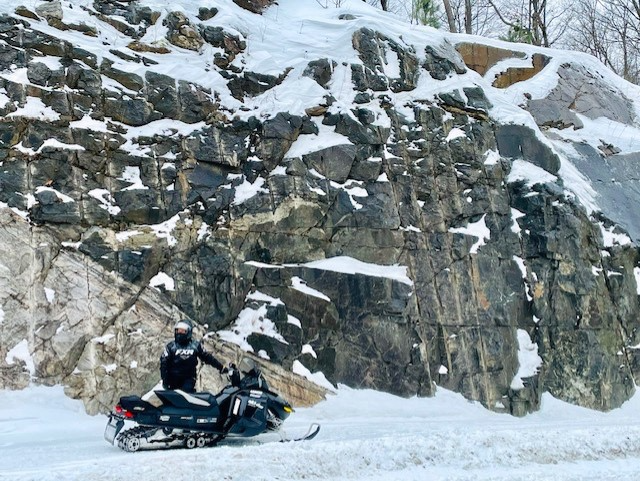 I am forever grateful to the landowners and farmers who allow access through their privately owned lands. Without them, we would not have the pleasure of trail riding in Ontario.
Through my husband Tim, I have learned so much about the importance of snowmobile safety and safe trail riding. We also find it very important to educate all youths who are looking to start riding. Our son recently completed the snowmobile safety course online, and are pleased to share that it was a wonderful experience for him. We would highly recommend this course to other families whose children are looking to join them on their snowmobiling adventures.
Story and Photo Provided by: Jen G.