Nothing else compares to snowmobiling and I'm fortunate enough to be able to hit the trails from my front door. To have an amazing trail system that is so connected, well maintained, and filled with happy people is very impressive. This past season was one of the best I've seen in my 10+ years of participating in this sport. The groomers were out often, and trails were well maintained right into March.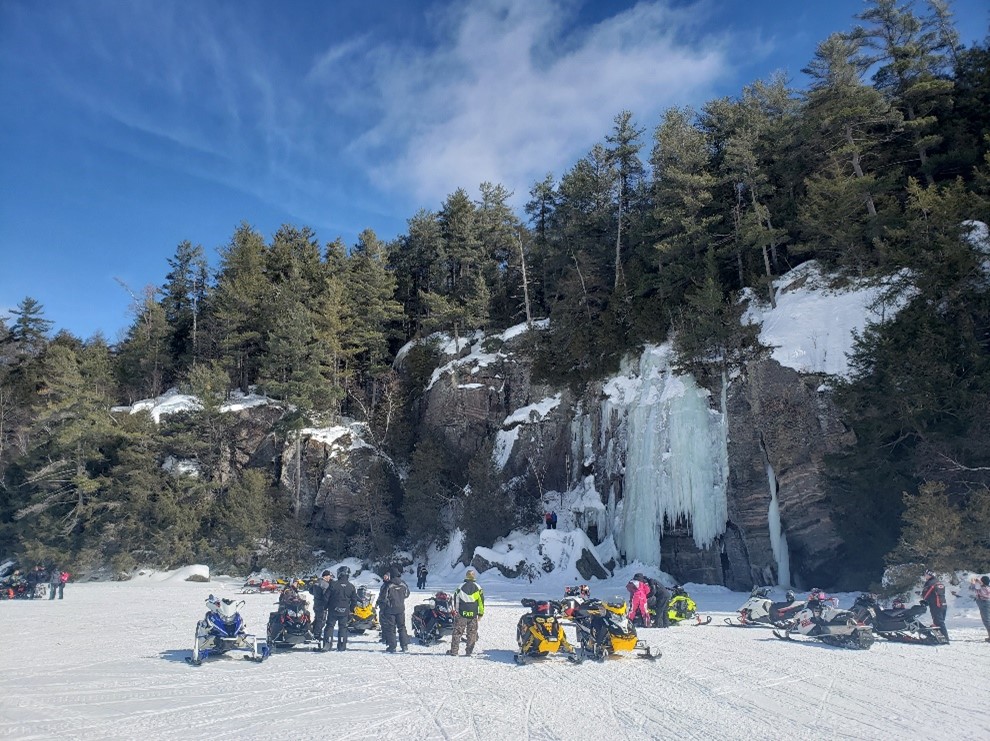 My friend Nelson is new to snowmobiling, so we suited him up at Royal Distributing and hit the trails. I've always ridden with experienced riders and am constantly looking for opportunities to pass on what knowledge I've come to learn.
We had to get a bit more creative with our lunches but my favorite lunch memory was having a rack of ribs trailside with good friends on a sunny day! For those wondering how we heated the ribs up…exhausts come in handy!
The variety of wildlife seemed to be endless and is just another added benefit to this sport – eagles, deer, owls, and even horses.
I'm looking forward to waking at dawn, venturing to Eastern Ontario, and riding the trails in sync with the sunrise.
Story and Photo Provided by: Brock P.