With the pandemic of last year, I ended up riding alone in my public health region of Grey Bruce. I'm glad that I chose to purchase a trail permit in lockdown as it gave me one of my best seasons that I have had so far! One of the coolest memories I have was stopping next to a bridge and enjoying a riverside lunch and coffee.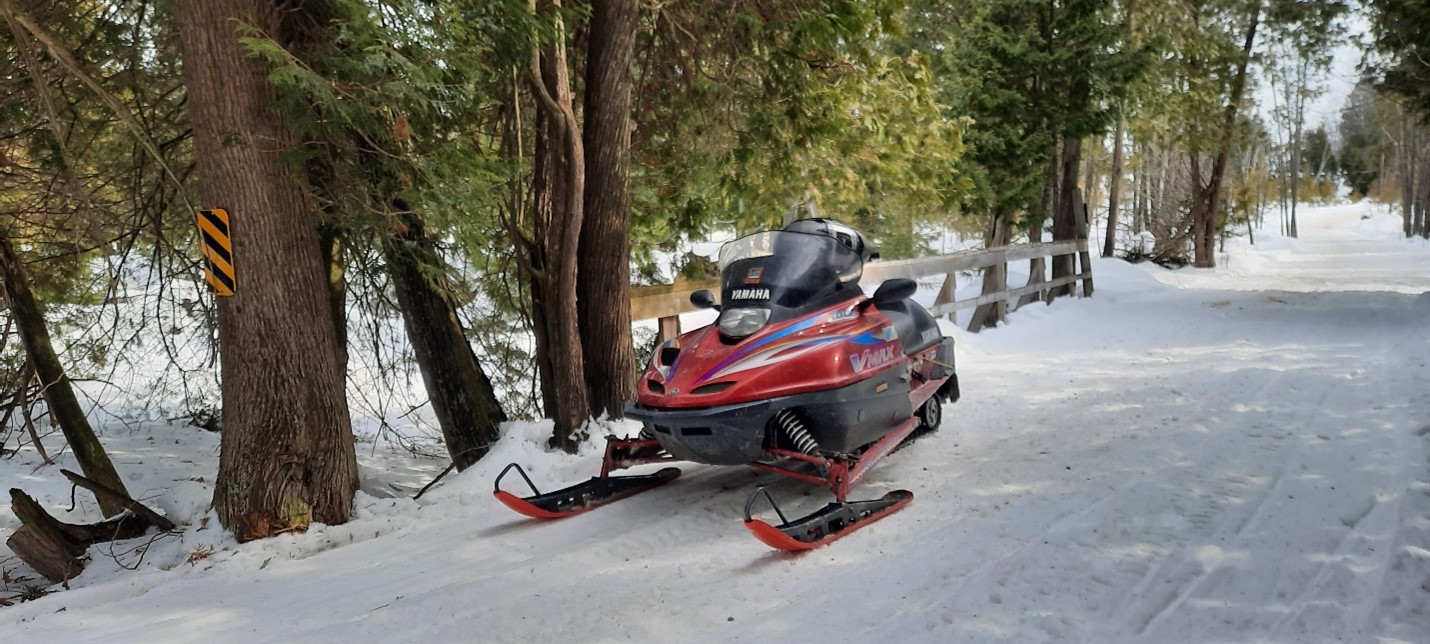 I've been riding for less than 5 years and the best tip I've been given is to always pack hot coffee, and food that you can warm up on your muffler.
Some of the wildlife I saw was pretty…wild. It's a real bird-eat-bird world out there…no, really…I saw an eagle snacking on a turkey!
I'm looking forward to riding with my friends from different public health units and exploring more of the province.
Story and Photo Provided by: Bill G.