We recently shared our new Volunteer/Landowner Appreciation PSA and reminded everyone to express their gratitude to these community-minded folks as this season comes to a close. But we also want to point out that the work of our club volunteers isn't over yet…
That's because it also takes a massive effort to put trails away for the season. In many ways, dismantling OFSC trails in the spring is the reverse of the trail prep volunteers do each fall – just one more good reason why our volunteers need all the help and thanks they can get!
Here's a snapshot of what goes on in one area, and across the entire province, after OFSC trails officially close.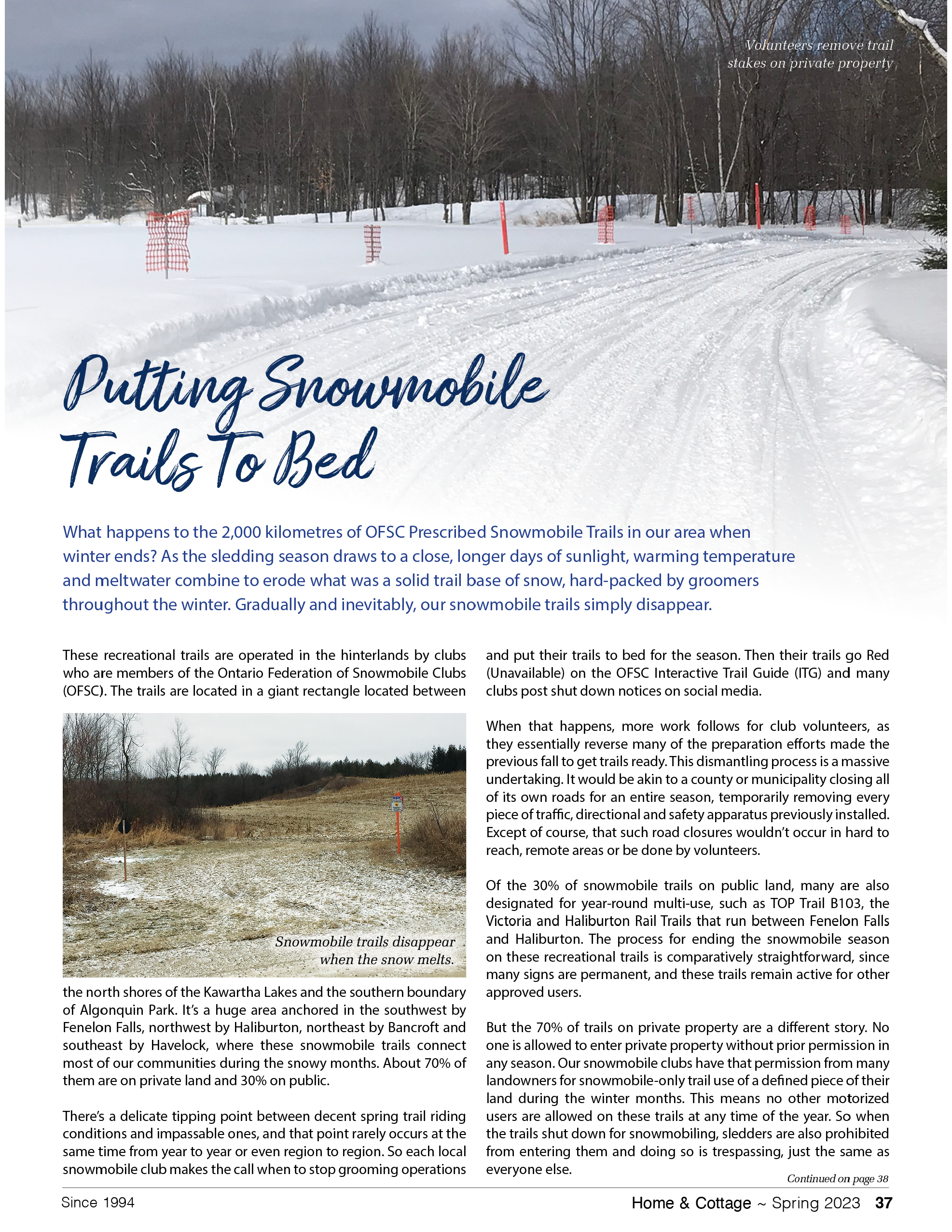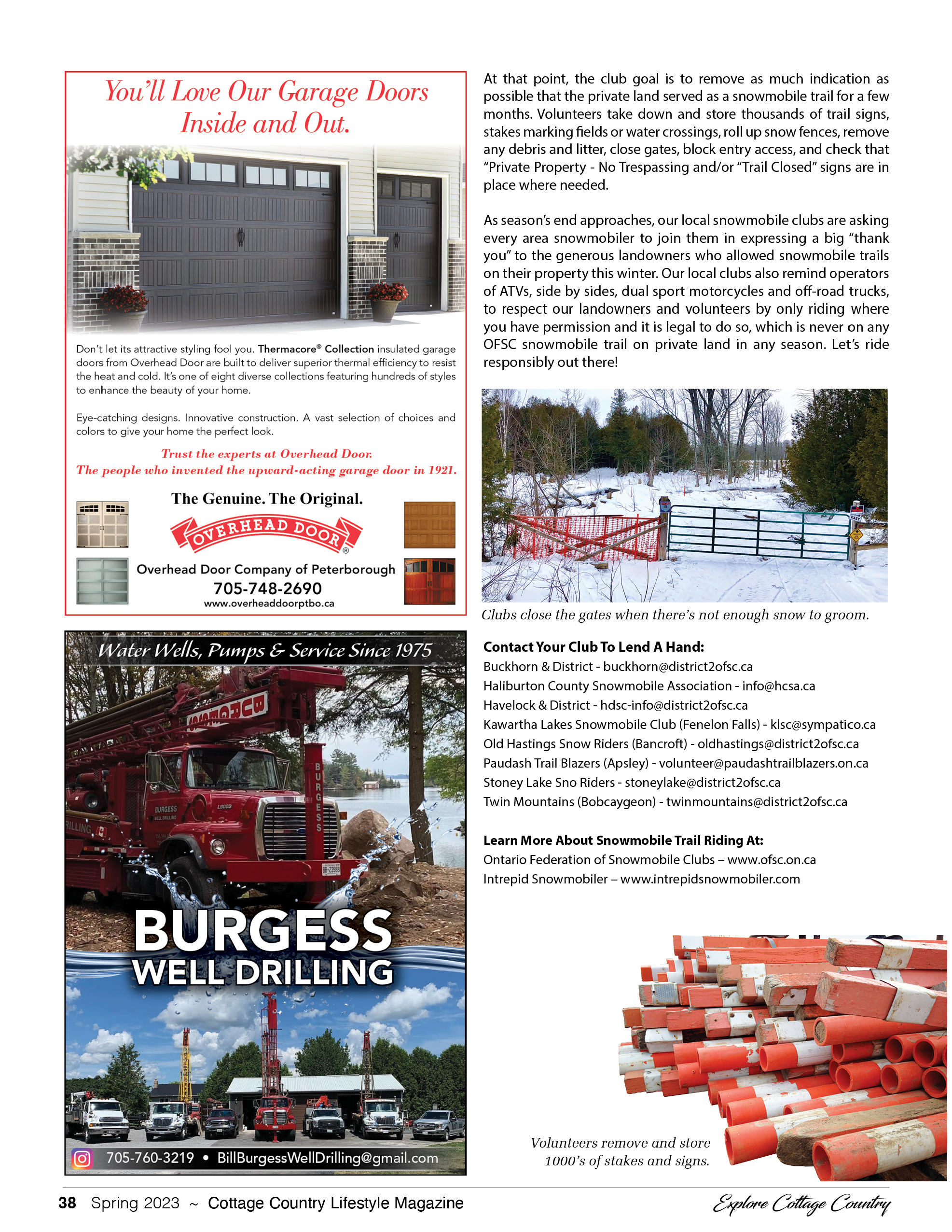 The article can also be found in the Spring 2023 issue of Cottage Country Magazine at https://issuu.com/cottagecountryfreemagazine/docs/cottagecountry_spring2023_online