We're the Colbourne Family!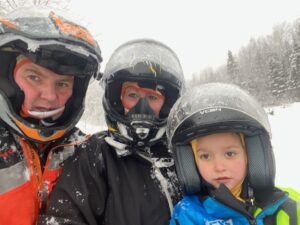 Our favourite family rides are the ones we take over the weekend when everyone is off work and able to hit the trails together. My son, Cole, looks forward to these types of weekends, so much so that he tells stories about his travels to his kindergarten friends and teachers.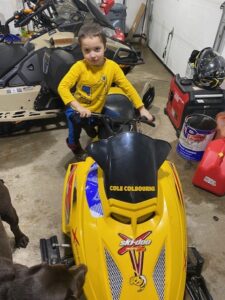 His ultimate highlight is taking a ride to the 'big green groomer bridge', and being able to take a break to snap some pictures. When Cole received his most recent report card from school, his teachers made a note about how much they look forward to hearing about his weekend travels on OFSC trails. He's been riding with Mom and Dad since he was 6 months old. He even has his own Mini-z that he loves to use around our property to 'groom his own trails'.
Safe to say we may have the next generation groomer on our hands! 
Story and Photos Provided By: Craig C.