WOODY'S STUDS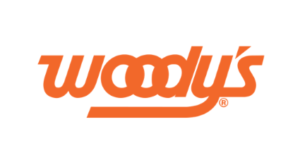 Snowmobiles operate on snow and ice, both inherently slippery and unpredictable surfaces. So it's not unusual for your sled's back end to slip sideways on a corner. Or for your track to spin when you hit the throttle. Or for your machine to slide as you try to ascend or descend a steep hill. And what about sudden hard braking when your sled won't stop fast enough? To say nothing of trying to maintain control on a glare ice crossing or after an ice storm hits the trails.
All of these scenarios involve traction, and lack of it can compromise your trail safety. After all, the largest area of your sled that's in constant contact with whatever surface you're riding on is your track – and as tracks get longer every year, making sure yours always gets a good grip is even more important.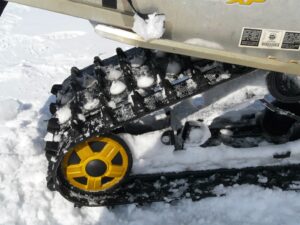 Sure, you may have sharp carbides on your skis to help with handling & steering control, but only balanced traction front and back optimizes your trail ride. So for safety's sake and your own peace of mind, ride with good quality studs in your track.
Woody's studs maximize your sled's grip to prevent slipping, sliding and sudden loss of control. They can also be lifesavers on unexpected icy patches, especially in the corners. Woody's also enable your sled to walk up or down a hill whose surface has been polished smooth by previous sleds. Bottom line, Woody's studs provide that extra edge to make the way you already ride even safer – and make you a more confident trail rider. With 9 different choices, there's always a Woody's stud that's just right for your sled.
Be sure to check out more helpful Trail Safety Tips and great Rider Advantage offers,